Named the #1 fitness trend out of 100 million workouts by USA Today, Lagree is the perfect combination of strength training and Pilates. Performed on the revolutionary Megaformer, the Lagree is a high-intensity, low-impact workout, cardio, core, muscular strength, and muscular endurance workout adaptable to all fitness levels. Based on the concept of "time under tension", the Lagree method uses continuous, constant tension to strengthen, tighten, and tone the body. Over the years, Lagree has earned its reputation as one of the fastest-growing and hottest workouts in the fitness industry!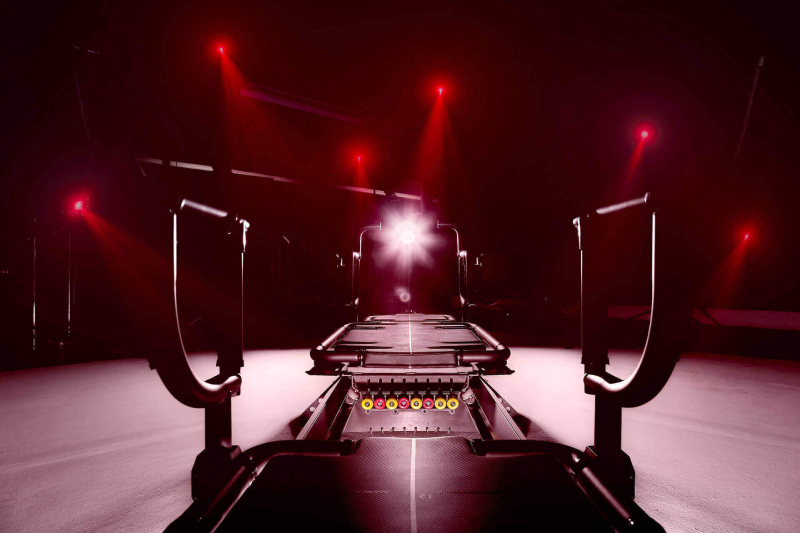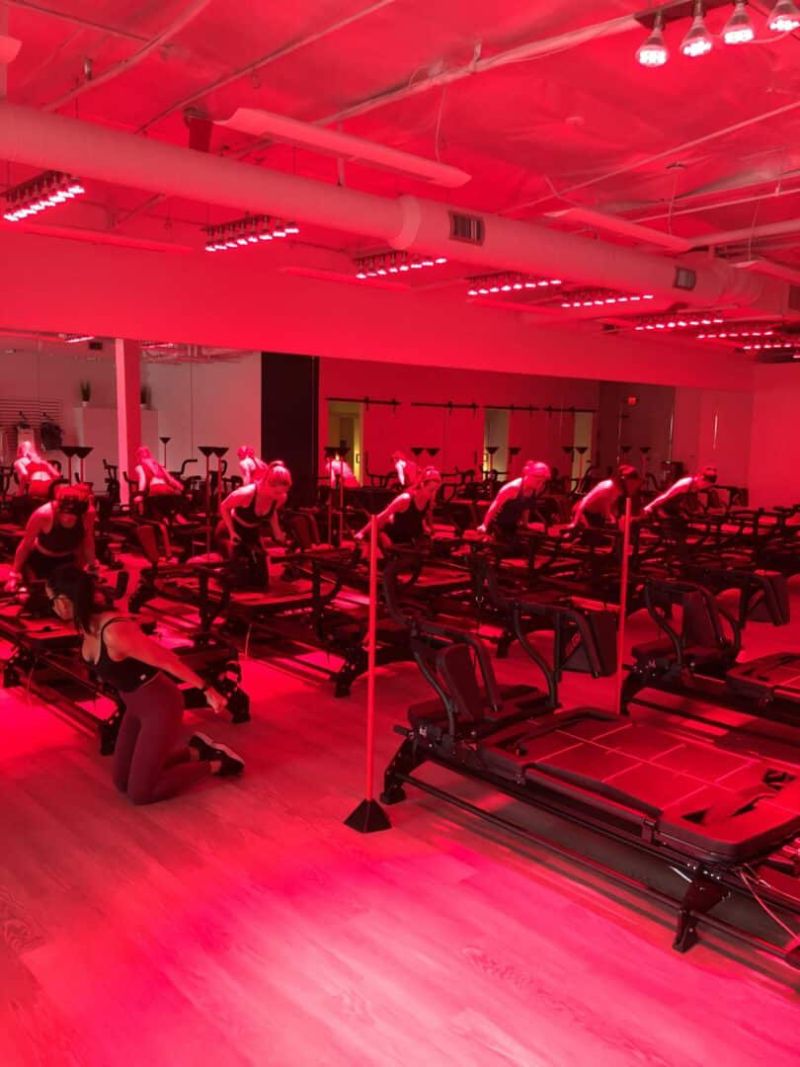 At Lagree Red, we are using the Lagree method together with the powerful, age-defying benefits of infrared lighting and private infrared saunas to create a unique, evolutionary high-intensity and low-impact workout experience. The owner, Estella Gardinier, has been a Certified Trainer of the Lagree Method for more than 13 years. The version of Megaformer used at Lagree Red was custom-made based on Estella's experience of the best movements performed to get the fastest, most effective results. This custom technology incorporation makes our fitness center stand apart from the rest options.

At Lagree Red, no two workouts are the same. Every low-impact workout will be a muscle-shaking, heart-pounding, strengthening, core-centric, exhilarating experience that will burn hundreds of calories and make you want to come back for more. Isn't it something you expect before every typical workout session? Have an engaging experience with the fusion of our modern Lagree workout equipment and infrared-powered sauna!
This is my second week at Lagree Red under the New Client Trial package, and I have already upgraded it to Sauna Unlimited. Their workout sessions are worth every single penny.
I had experienced infrared sauna earlier, but its fusion with Lagree is a level-up thing. Highly impressed with the advanced equipment.
All I wanted were toned muscles and a youthful body. Lagree Red fulfilled my wish! Thanks for creating such innovative technology.
Reviewing after 6 months of regular workout at Lagree Red. Their studio is a perfect example of technology meeting fitness standards. Both the Lagree workout studio and infrared sauna chamber are well-maintained.
Sign up today to experience all of the health benefits offered at Lagree Red!
Sign up here to receive pre-opening special pricing and promotion, as well as studio updates and news.
2-WEEKS UNLIMITED LAGREE - $69